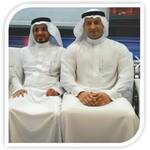 Zaki Abdulaziz Al-Faraj and Mohsen Mustafa Al-Awami have always believed in quality of education and the need to establish a Language Institute that serves the local society and offers the best international standards.
In 2002 AL-EZDIHAR LANGUAGE INSTITUTE was established in the Eastern Province, Qatif, Saudi Arabia. After the remarkable academic success, further branches were opened afterward in Seihat, Safwa, Female Branch in Qatif, Awamia and lastly in Tarout Island. Today, Al-Ezdihar Institute is an independent language center with nearly 900 students all over its 6 branches, offering a full range of academic opportunities from kindergarten through Grade 12, and from teenagers to adults. The environment provided for each student attending Al-Ezdihar Institute, regardless of age, is one of support and challenge with the ultimate goal of placing responsible, educated citizens into our global society.
We are proud to say that Al-Ezdihar Institute is one of the top independent institutes in Saudi Arabia and the region according to the highest international standards available.