1- ESL (English as a Second Language Courses)
Alezdihar Language Institute relies on the British and American international curricula, or the so-called Oxbridge, which is a combination of the word Oxford and the word Cambridge. These curricula are characterized by focusing on the foundation of English Grammar Rules for young learners and adults from the starter levels to the advanced levels in each of the four fundamental skills: Reading, Writing, Listening and Speaking with the practice of the Language inside and outside of the classrooms. Alezdihar Language Institute relies on a Linguistic Placement Test to determine the level of students before they start studying so that each student is at his or her appropriate level.
2- ESP (English for Specific Purposes)
ESP English for Specific Purposes :
  Besides the ESL Courses, Al-Ezdihar Institute offers Special Courses for Specific Purposes (Academic, Administrative                       or Business) to feed their different Linguistic and Professional needs. And they are as follows:
The International English Language Testing System, or IELTS, is an international standardized test of English language proficiency for non-native English language speakers.
It is designed to evaluate the English proficiency in the four skills: Reading – Writing – Listening and Speaking,                       whether for work or study purposes. It is divided into two sections: IELTS Academic and General IELTS.                            The Academic Exam is intended for international students who wish to study in higher education institutions in English-speaking countries. The general training test is suitable for people who want to immigrate to an English-speaking country or to work for a professional organization.
Alezdihar Language Institute offers student's preparation service to pass the two types of IELTS tests by specialized teachers through training students on correct answer strategies and techniques in a specific time frame depending on the Linguistic and the Technical skills acquired during the courses offered by the institute in all its branches.

Test of English as a Foreign Language is a standardized test to measure the English language ability of non-native speakers who use English as a second language to evaluate their mastery of the English level.
Why the TOEFL test?
To study at universities and colleges outside Saudi Arabia, including the United States of America.
To evaluate your academic progress,
Some Establishments and institutions require TOEFL as proof of the English language mastery of the Applicant.
Alezdihar Language Institute offers training and preparatory classes for students by qualified trainers to enable them to pass this test by focusing on two basic sides, the Linguistic side and the Strategic side, where students learn rapid response skills and techniques with time management and have practice on previous TOEFL tests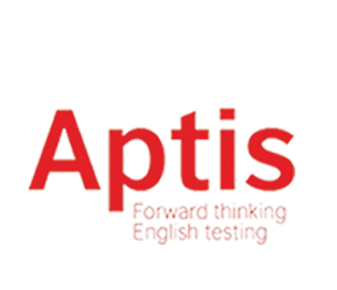 APTIS test can assess your level in all four English language skills as it includes Grammar and Vocabulary tests. APTIS test is required for joining the different sectors but mainly Health Sector. The purpose of this test is to evaluate the level of the English language of the applicant. Alezdihar Language Institute has taken into account this student group and has fulfilled their needs in terms of providing trained teachers to prepare this category of students to pass the Test.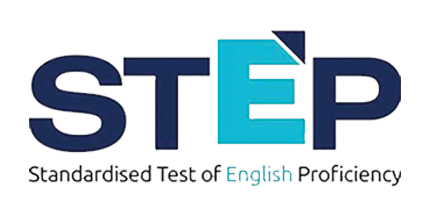 This test is considered one of the alternatives to the global TOEFL approved in some universities for admission to postgraduate studies (Master – Doctorate). This test is concerned with determining the level of applicant's linguistic proficiency in objective ways in the English language by answering (100) multiple-choice questions, and the questions are distributed among the following components: Reading comprehension 40% / Grammatical Structures 30% / Listening Comprehension 20% / Written Analysis 10% and thus the test covers three basic skills for using the language that can be evaluated objectively and consistently in the outcome. Alezdihar language Institute prepares the students who wish to pass this test in terms of focusing on the required skills and application to previous exams.
EXAM PROCTORING:
Alezdihar Language Institute, in its male and female branches, announces the launching of the program of proctoring and monitoring the Examinations of Male and Female Students studying in American Universities and other countries who are present in the Kingdom of Saudi Arabia. Note that Alezdihar Language Institute is accredited as an observer in the region by IOWA State University and Purdue University in the USA.
Scholarships and Educational Trips to the UK
Alezdihar Language Institute provides students with scholarships to Britain for both General and Specialized English programs, including IELTS preparation by British trainers. The programs include tourist and leisure trips. Students receive reports of how their linguistic performance has improved with a certificate proving their level of English.
Certificate of English Language
Alezdihar Language Institute, with its male and female branches, is a major Academic partner in the region and as an accredited center for providing a Certificate internationally accredited in the English language by the Cambridge Training College in London, which is at three levels:
Three months / Certificate
Six months / Intermediate Certificate
12 months / Advanced level  Certificate
3- English Remedial Courses for school students (using the curriculum of the ministry of education)